Research Overview
A position is available for a graduate student for Fall 2018. Information here.
The Warren Lab in the Department of Geological Sciences at the University of Delaware studies the geochemistry and rheology of the Earth's upper mantle, using samples of peridotite collected on land and at sea. Peridotite is the dominant lithology of the upper mantle, consisting of olivine, orthopyroxene and clinopyroxene, with minor amounts of spinel and sulfide. In the oceans, peridotites are collected by dredging, diving or drilling at mid-ocean ridges and subduction zones. On land, peridotites are found as xenoliths and as orogenic peridotites and ophiolites.

Research Techniques
We use a range of techniques to analyze peridotites, including field work, petrography, electron backscatter diffraction, electron microprobe, secondary ion mass spectrometry, laser ablation ICP-MS, and XANES.
Research Opportunities
I am always looking for enthusiastic people to join my group! Contact me for more information.
Undergraduates: projects are available in the lab during either the summer or academic year.
Graduate students: a position is available for Fall 2018.
Postdocs: I am always interested to hear from prospective postdocs with similar research interests. Position availability is dependent on funding, but I am happy to discuss possible projects and explore funding opportunities!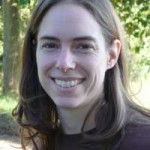 Jessica M Warren
Assistant Professor
Department of Geological Sciences
University of Delaware
warrenj at udel dot edu